I'm learning how to use Adobe Illustrator this semester, which is pretty cool minus the number of things that I need to do for homework. Attempted to draw Super Mario for my first tutorial. How?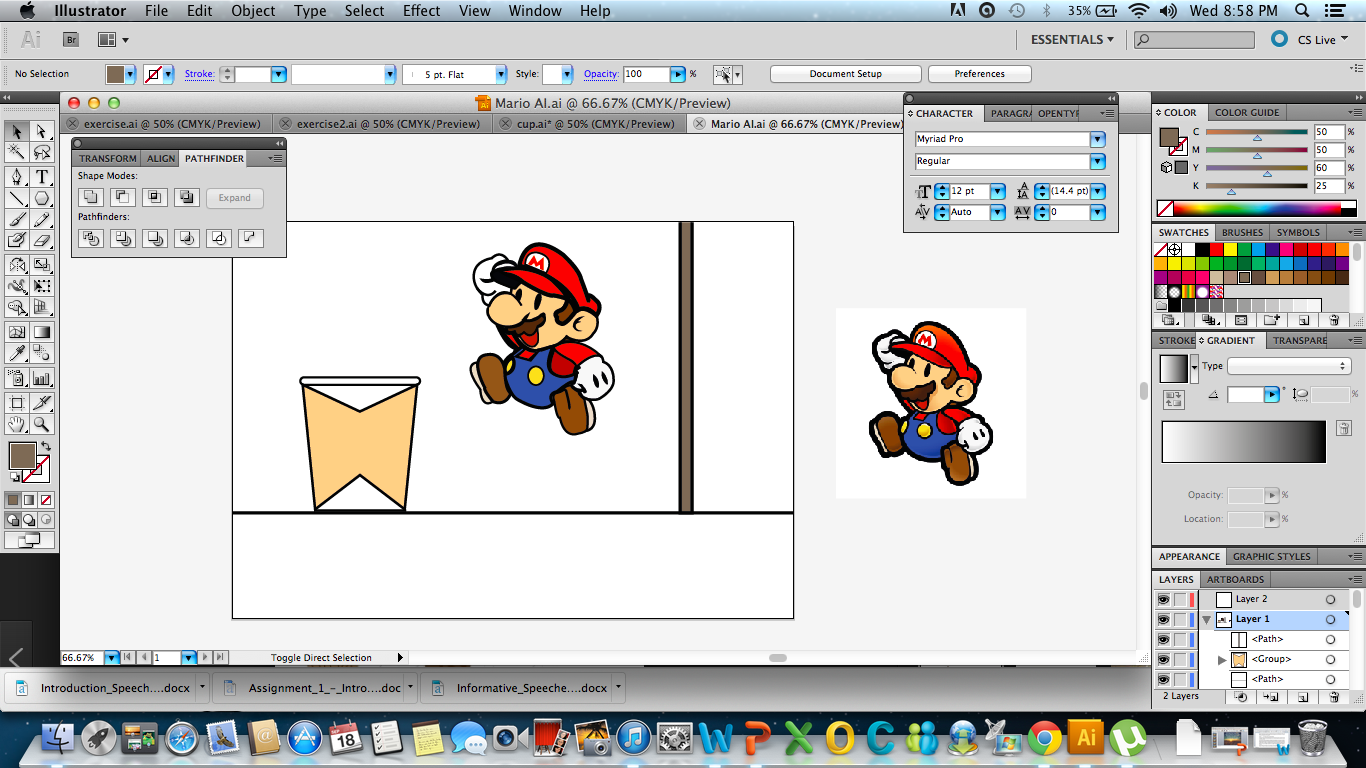 Not bad right?
Learning how to use gradient tool. I know my shadow looks super cacat. I beh tahan myself but this is the best I can do so far...now learning typeface and assignment is to design a logo. Homaigersh. #challengeaccepted .. I need to squeeze out my creative juices for this semester. Eh I not bad wun okay.. at least I kinda
drew a Mahathir portrait
before :P
More updates soon, hopefully!